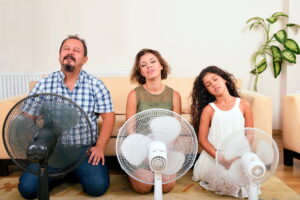 Summer is just around the corner, and with it comes much higher temperatures. As our days heat up, you want to make sure that your air conditioner can meet the challenge of keeping your home cool all summer long.
The last thing you want is to come home one day and find out that your air conditioner stopped working, and you're faced with an emergency replacement. 
The question is, how do you know when your AC is ready for an upgrade? Sometimes the signs are clear and other times you might need an expert to help. The good news is, our team is the local experts when it comes to air conditioning service in Bossier City, LA.
We can take a look at your air conditioner and let you know if it's time for a replacement or if you have some life left in it. You can keep reading to learn more about the signs that it's time to replace your air conditioner with a newer model.