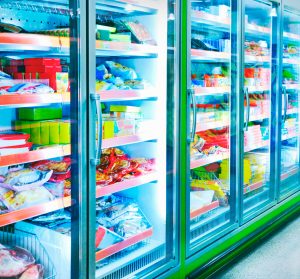 Commercial refrigeration maintenance is vital because it's not just you who faces the consequences of a broken-down refrigerator, but your business and your customers. We're not just talking about luxury beverage or wine coolers, but also any restaurant equipment in Shreveport, LA that is necessary to keep food and supplies at a safe temperature. Unfortunately, this isn't like a broken air conditioner or a faulty heating system- a poorly maintained refrigeration unit could rot all of your food and send thousands of dollars of poultry, seafood, produce, or dairy into the garbage if you're not careful. Also, if any customer opens a beverage fridge and pulls out a warm drink- you can bet they'd put it back.
Let's not beat around the bush. Not only can a faulty refrigeration unit cost you a ton of money in rotten food and lost business, but it could prove a serious health concern for customers and staff. Food and some beverages need to be kept at a specific temperature range to inhibit the growth of bacteria.
Not convinced yet? You will be!