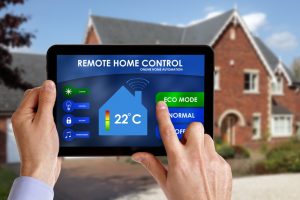 In a post we wrote at the beginning of the year, we talked about why we recommend having a Wi-Fi thermostat installed for your home's comfort controls. Here's a quick rundown:
Wi-Fi thermostats help you save energy by allowing you to control the your home's climate remotely from anywhere you have Internet or satellite access with a smart phone, laptop computer, desktop computer, or tablet.
The smart capabilities of Wi-Fi thermostats improve upon your own settings to find new ways to save energy. You don't have to do the work—the thermostat will take care of it.
When you're planning to have a new HVAC system installed, there's no reason not to have a Wi-Fi thermostat included as part of the installation. You want to receive the best performance from any new comfort system, and including the best type of thermostat will help see you get that best performance.