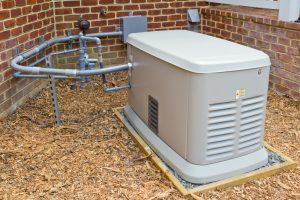 A whole house generator is one of those things that you hope you never have to use. But when you do need it, you sure are glad that it's available. Many homeowners choose to forego a whole house generator and choose a portable one instead. It may seem like a great compromise, but when your power goes out in the middle of a storm, you don't want to pick between using a portable generator on your refrigerator or your air conditioning. 
If you want to learn more about generator services in Shreveport, LA, give our team a call. We can answer your questions and offer a solution that best fits your family's needs. If a portable generator is your choice, awesome! But before you make a decision, it's important to understand the benefits of a whole house generator. 
This system allows you to power up all the important components of your household, from your water heater and refrigerator to your HVAC systems and even your electronic devices and medical equipment if needed. Read on as we uncover 4 main benefits of investing in a whole-home generator.