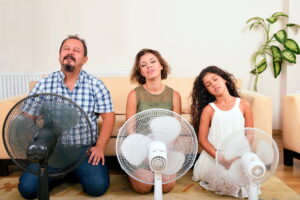 It's time folks, we're officially at the hottest part of the summer. Every day prompts a look at the weather report to see just how hot it will get, how humid it might be, and whether or not you're even going to be able to participate in some of the outdoor activities that you enjoy so much. This is just a reality of our area, and it's something that we get used to after a while–thanks to our air conditioning systems.
However, this is the moment of truth where our AC units might buckle under the pressure. Needing AC repairs in Shreveport, LA can be a nerve-wracking experience, especially with heatwaves on their way. For the next month, you can relax knowing that our team is ready and waiting to help any customers in the area with repairs.
Your main priority is to stay safe, cool, and calm!