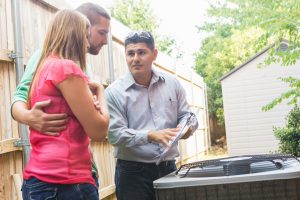 It can be easy to freeze up when a service professional finally comes to your home to install an air conditioner. We all know that feeling when all the questions you had previously thought up are gone and you just say that it "looks good." Then the frustration kicks in when there's a problem later on and you remember that it has to do exactly with the question you forgot to ask!
So, here's a list of some really good questions to ask a technician when they come to provide installation services. No need to scratch your head and memorize them, you can write them down or just bring up this blog post when they get here. Any good technician providing air conditioning installation in Shreveport, LA would know the answers to these questions, and would probably be grateful for you asking them.
No need to thank us, just read on for a great set of questions.