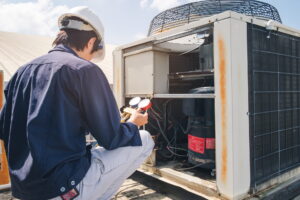 You probably know that keeping up with service for your commercial HVAC system is important, but you may not know exactly how important it is. For example, you may schedule service intermittently or wait to schedule an appointment with our team until you think something is going wrong.
But keeping up with annual maintenance on your commercial HVAC system can make a huge difference in how it operates across its entire life span.
If it's been a while since you scheduled commercial AC service in Bossier City, LA, it's time to schedule that service now. You can give our team a call or keep reading to learn more about how consistent maintenance on your commercial AC can make a positive difference for your business.