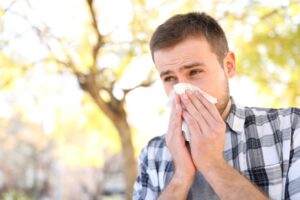 Let's face it, if you weren't into air purification technology before, after a year like 2020 you probably are. Everyone at this point knows how viruses work, knows how air can be purified, and probably knows a thing or two about contracting an illness from person-to-person. With all this information floating around, it can feel hopeless when it comes to keeping your home and your family safe. But is it hopeless?
Absolutely not. Air purifiers are (and have always been) proven scientific methods of eliminating germs in a home's HVAC system. Especially when it comes to UV air purifiers in Benton, LA, these units are specifically designed to eradicate viruses, bacteria, and mold spores.
If you're confused as to how these systems might stop germs in their tracks, you're not the only one. Keep reading as we get into the nitty-gritty of how an air purifier works.