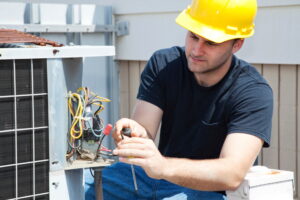 Calling for an air conditioning emergency is something that happens every once in a while. When you experience scorching hot and humid temperatures like we do, losing your air conditioning is scary. Pets, elderly family members, and children can grow increasingly more uncomfortable and even get heatstroke if you're not careful. This is why our phone lines are so busy, so we can get to every customer who needs our help in the heat of the summer.
However, many homeowners don't actually know when the best time would be to call for air conditioning service in Logansport, LA. Sure, we think we know what an AC emergency is, but people are also more likely to look online for DIY solutions than call a professional for the perceived savings.
Today, we'll talk about when the right time is to call for help, and why it's so important!