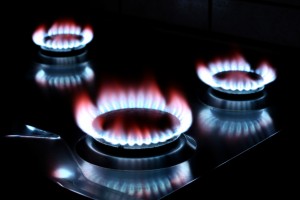 If you operate a commercial kitchen in the Shreveport area, you may have wondered where you can arrange for installation of new equipment or schedule service work for your current equipment. You don't have to look far outside the area: we are one of the few companies in Shreveport who offers full commercial kitchen equipment services. We handle all types of appliances necessary for a wide range of commercial kitchen types. Whether you're looking for fryers, steamers, charbroilers, gas ranges, toasters, or various accessories, we can accommodate you.
We're committed to the highest level of quality with our services, and that means working with the finest brands in commercial equipment. Here are a few of the top brands we install and service:
Frymaster
Frymaster is the market leader in the manufacture of many types of fryers, pasta cookers, and food warmers. The company has been around since 1935, and from that time has been an innovator in creating energy efficiency fryers using advances such as infrared burners and controlled programmable cooking. Frymaster believes in precision as the essential component of their products.
Hobart
Here's a company that manufactures most of what you may need for a commercial kitchen: convection ovens, toasters, steamers, dishwashers, mixers, food processors, slicers, scales, etc. Hobart started in business in 1897, and it's their mission to provide food equipment that foodservice professionals can trust to work reliably from day to day, delivering quality.
Vulcan
Vulcan provides commercial kitchen equipment that includes ranges, ovens, fryers, kettles, steamers, charbroilers, braising pans, and griddles. They're another company with an extensive history in food service and developing technology, with over 150 years in the business of great design and superior performance.
Koolaire
If you are looking for ice machines, Koolaire offers the best products you can find. Koolaire manufactures undercounter ice makers, kubers, bins, and more.
Cleveland
For kitchen range equipment, Cleveland Range is the trusted name since 1947. Cleveland range manufactures everything from ranges, kettles, and steamers to the necessary equipment stands and accessories.
Lincoln
Another of the Welbilt brands (like Koolaire and Frymaster), Lincoln manufactures many sizes of conveyor ovens. Their Impinger® oven line introduced in 1982 cooks food approximately two times faster than other convection ovens.
Merrychef
Merrychef manufactures the eikon® line of high-speed ovens. These ovens can handle small batch cooking and bulk cooking, and we'll help you locate the model that meets your business' specific needs.
This isn't an exhaustive list of the products we install, repair, maintain, and service, but it will give you an idea of the quality of what we offer to our customers. We are also commercial refrigeration specialists, so you can have many other needs for your commercial kitchen taken care of when you contact us.
Make us your first choice for all your commercial kitchen equipment in Keithville, LA and throughout the Shreveport area. From new installations to fast repairs, we're the local solution for all your needs.
Call the Doctor of Home Comfort today! Hall's Heating, Air Conditioning & Refrigeration provides commercial kitchen equipment and other services.