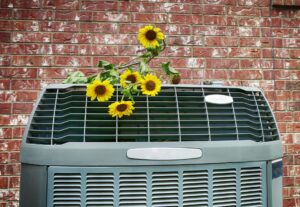 We'd be lying if we told you that you should never be stressed out about a problem with your AC. Just like our cars, our homes, and other responsibilities in our lives, it can be stressful trying to keep everything in good condition and running smoothly. We talk to homeowners all the time who feel either guilty or stressed out about their air conditioner problems last year that never got addressed. Now that the temperatures are starting to warm up, those AC repair ghosts are coming back to haunt us!
Don't worry. While it's likely that you still require air conditioning repair in Shreveport, LA, your system might not have gotten much worse after waiting for the whole cold season. Regardless of what's wrong with your air conditioner, we can absolutely fix it and get it running at 100%. You just need to call us.
AC Problems Last
The issue we find with machine problems, like a repair need in your air conditioner, is that they don't tend to go away on their own. While health issues or an injury will heal over time, mechanical problems tend to get worse without proper repairs getting done. This is an unfortunate reality of having an air conditioner.
If you forgot about getting your air conditioner repaired, there is actually some good news. You just remembered! Many homeowners will forget about an air conditioner need year after year and will run their systems into the ground until they completely break down. However, if you remember the problem you encountered last year, then it's not too late to call us for help!
Examples of Problems
Need a little extra nudge in the right direction? We can help with that. Here are just a few problems that might jog your memory if they sound familiar. All of these require the help of a professional to fix.
Refrigerant leak. Was your air conditioner bubbling and hissing? Or perhaps it's started to have trouble providing proper cooling to your home? If so, you might be suffering from a refrigerant leak. Only a trained professional can patch this up without causing any more trouble.
Poor efficiency. If your energy bills are sky-high, then you might be dealing with an efficiency issue. Our team can get to the bottom of it to ensure your bills remain as low as possible.
A dirty sock smell. Sometimes mold can grow in the condensate drain of an air conditioning system, especially ductless units. Don't worry, we can fix this.
Lukewarm temperatures. Your air conditioner is supposed to provide powerful cooling to your home throughout the whole summer. If it can't, then what's the point of having one? If you specifically remember how much trouble you had getting your air-cooled last summer, then the problem probably still exists within your system. We can get to the bottom of it and provide targeted repairs that replace the faulty components or provide the necessary adjustments to increase the cooling output.
Don't hesitate to call the doctor of home comfort today. Hall's Heating, Air Conditioning & Refrigeration has your back!