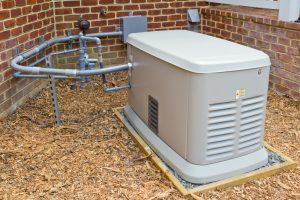 As winter approaches, ensuring that your whole-house generator is ready for the challenges that come with colder temperatures is crucial. If you haven;t invested in a generator yet, now is the perfect time to consider it. At Hall's, we work on all models of whole-house generators and automatic standby generators, but we highly recommend Honeywell generators for their reliability and efficiency. When you're getting ready to face the coming winter, look to us for generator service in Shreveport, LA. Below, we'll look at how to check to see if your generator is ready to handle the coming winter.
Steps to Prepare Your Generator for Winter
One: Schedule Professional Maintenance
The first and most important step in preparing your generator for winter is to invest in professional maintenance services. Our team at Hall's specializes in servicing all models of generators, including Honeywell. Professional inspection and maintenance ensures that your generator is in optimal condition to face the winter challenges.
Two: Check and Change the Oil
Regular oil checks are vital for the smooth operation of a generator, especially in colder temperatures. As the temperature drops, oil can thicken, affecting the generator's performance. Your professional technician can do this job as well as show you how you can check in the future.
Three: Test the Battery
Cold weather can be harsh on batteries. A fully charged battery is essential for the reliable operation of your generator. Test your generator's battery and ensure it is ready for the winter months.
Four: Inspect and Clean Air Filters
Clean air filters are crucial for optimal generator performance. Winter weather can bring debris and contaminants that may clog the air filters.
Five: Ensure Proper Fuel Levels
If your generator runs on natural gas, you won't need to worry about fuel levels because the gas is piped straight to your generator. If you use propane or another fuel to power your generator, you must monitor and maintain fuel levels to ensure your generator can provide power when you need it most.
Six: Test the Generator's Operation
Regular testing is key to identifying and addressing any issues before they become critical. Test your generator's operation and ensure it is functioning correctly.
Why Choose a Honeywell Generator?
When it comes to generators, reliability is key. Honeywell generators are known for their exceptional performance, providing a constant and seamless power supply during outages. The efficiency of Honeywell generators ensures that your home stays powered up when you need it the most.
When you work with our team, they'll find the ideal type and size of Honeywell generator that will run all the systems and appliances you need in your home. Once the unit is installed, you can relax knowing that your power needs are protected in an emergency.
As you gear up for winter, don't overlook the importance of preparing your generator. While the steps mentioned above can be performed by homeowners, investing in professional maintenance services with Hall's offers peace of mind and ensures that your generator is winter-ready. Schedule your maintenance today and let us take care of the details, so you can enjoy a reliable power supply throughout the colder months.
Hall's Heating, Air Conditioning & Refrigeration can help with your emergency AC needs. Call the doctor of home comfort today.