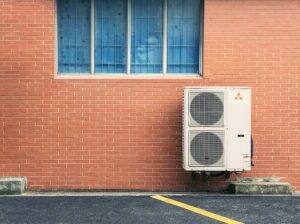 What would you say if someone told you to change the oil in your car "sometimes"? You'd be frustrated, right? This is pretty irresponsible because sometimes could be looked at by some car owners as every few years, which is way too long to go without changing your car's oil. The same concept should be applied to your air conditioner.
AC maintenance should be yearly, full stop. If anyone tries to tell you otherwise, they're being irresponsible. Especially when people talk about how they only get AC maintenance in Shreveport, LA once every few years and their air conditioner is fine. This is either a fluke or they're not telling the whole story.
Yearly maintenance is absolutely necessary for curbing repairs and efficiency problems. It will also extend the lifespan of your system. Anything less than yearly maintenance and you're actively hurting your AC system. Here's how:
The Difference Between a "Sometimes" Service and a "Regular" Service
The reason for this blog post being so relevant is that we want to talk about the difference between a sometimes service and a regular service.
A Sometimes Service
These kinds of services would be things like AC installation or replacement, where you should never really be investing in this kind of service more than once a decade. If you are, then you're doing something wrong and by all industry standards, you're likely losing money. Repairs can be sometimes, but they're a bit more frequent, like once every few years.
A Regular Service
Regular services are things that you still have to schedule, but they're much more beneficial if you get them done once a year or on a regular schedule. Air conditioning maintenance should be regular, which means no matter what condition your system is in, you need maintenance every year. Likewise, a heat pump requires maintenance twice a year, no matter how well it's working.
The Benefits of Maintenance
Maintenance isn't just done to make sure your system is running smoothly, there are a lot of other benefits that come from it as well. For starters, it helps extend the lifespan of your air conditioner. This means that 10–15 year range we talk about on this blog could actually be a reality with yearly maintenance visits.
Another benefit of maintenance is improved efficiency levels and better comfort. Since our maintenance services are designed to improve the effectiveness of your system and optimize performance, your system will likely consume less energy than it otherwise would need to when providing your home with comfortable temperatures. Basically, by investing in maintenance, you're getting better temperature control at a lower price every month.
Call Us Today
Not every HVAC company provides the same kind of maintenance. Some maintenance plans are built differently with different perks trying to draw homeowners into wanting to be a part of it. While we offer some great perks, one of the best reasons to call our team for maintenance is because of how trustworthy and thorough we are. We're the team you want to provide measurable improvements in your air conditioning, because we're some of the best technicians in the business!
Call the doctor of home comfort today by getting in touch with Hall's Heating, Air Conditioning & Refrigeration.