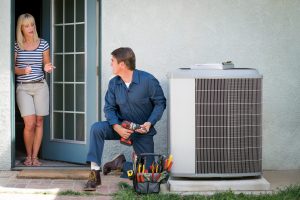 We're called the "doctor of home comfort" here in Shreveport not just because we offer effective and affordable diagnostic services to your ailing HVAC system, but we're also pretty nifty at helping you keep your HVAC system running longer for less money as well. Efficiency and affordability are tied together, and in order to improve one, it's really necessary to work on the other.
So, today we're going to talk about a few industry-specific money-saving tips that can be attributed to any homeowner's situation. Regardless of whether or not you just bought your new air conditioner, or you're having problems with an older one that's starting to run your bills high, we can give you some helpful hints to make the process easier. That might range from scheduling AC maintenance in Shreveport, LA to replacing your thermostat.
The truth is that there are plenty of ways to save money when it comes to air conditioning.
Tips from the Doctor
As the doctor of home comfort, we've compiled a few things that can likely save you money on either your next energy bill or the cost of upkeep on your air conditioner. While we understand some homeowners might already be performing a few of these tasks, it's going to be important to remember that increasing efficiency and lowering costs is a combined effort that requires many different things.
Maintenance
Scheduling maintenance might seem like an optional service until you're sitting at home staring at a huge energy bill that doesn't quite make sense. After all, your air conditioner was working much cheaper last year, wasn't it? Why is it starting to struggle and cost you more money than you signed up for?
Air conditioner maintenance is a service provided by professionals that are meant to reduce repairs and increase system efficiency year after year. By lubricating, adjusting, and repairing your system even when something isn't wrong with it, a professional technician can mitigate problems before they happen.
Check Your Drainage Pipe
Believe it or not, but your air conditioner has to dispel water that it's absorbed from the air. It naturally removes humidity from your home which means it needs to expel that water through a drainage line. Sometimes these lines can get backed up, either with dust, dirt, or algae that can grow in the dark, damp area of your drainage line. If you're noticing some problems with your AC's drainage, call our team today to have it dealt with. This clog can decrease your system's efficiency if it isn't cleared out.
Replace Your Thermostat
Thermostats have come a long way since 20 years ago. They're programmable, which means they can be programmed to have scheduled changes in your home temperature, like letting your HVAC system take a break while you sleep or go to work. They're also smart enough to learn your home comfort habits. If you're still dialing your old analog thermostat, or maybe using a more recent digital one but it doesn't have any programmable or Wi-Fi features on it, then you could be wasting energy by just having an old thermostat.
Looking to upgrade your home to be more efficient? Hall's Heating, Air Conditioning & Refrigeration can help. Call the doctor of home comfort today!