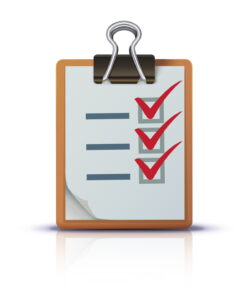 Louisianna hasn't really needed heaters for the past few months. In fact, we've been heavily depending on our air conditioners to carry us through this scorching hot time full of storms and wind. But, as all Shreveport natives know, the heat will subside and people will start wearing their coats and wishing the warmer temperatures were back. Nights are going to get chilly, and you're going to need your heater to work effectively.
So, how does that work? How can you make your heater work the way you want it to, before the chilly temperatures arrive? Sign up with for our services with either heater repair in Shreveport, LA or heater maintenance so we can deal with whatever problems exist head-on. Prevent disaster in the future and get your heater up to speed with our checklist down below and our helpful services.
Our Heater Checklist
There's really not much that goes into preparing your heater for the winter. As a homeowner, it's vital that you know where to stop when you're looking at the components of your heating system. For instance, opening up the lid to your furnace could cause you to void the warranty entirely, or trying to unscrew something could cause your system to become severely unsafe. Basically, here is a list of things you can do to prepare for the future.
Change the Air Filter
It's your task as a homeowner to change out the air filter. If you need any help, we can answer your questions and determine what size and type of air filter to provide your heating system. Basically, this is one of the only things that a homeowner should do for their heater. Just be sure you do this every 1–3 months to ensure maximum heater efficiency.
Clean Around the System
If you've got a combustion heater like a gas furnace, keep in mind that it uses a controlled burn to create heat for your home. That means that any flammable materials, like papers, cardboard, or wood that are within 2 or 3 feet of your heater need to be moved. This is just a good safety precaution to ensure that things function safely in your house.
Replace Batteries in the Smoke and Carbon Monoxide Detectors
Smoke and carbon monoxide detectors are the first line of defense against anything going wrong in your heater that interferes with your safety. Do a thorough pass through your house to ensure they've got batteries with a full charge.
Check Your Heating Bills
Keep your last year's heating bills on hand. When you start paying for your heating, compare the bills you're getting now to the ones from last year. If you notice a steep hike in heating prices, you could be dealing with some inefficiencies that are slowing your system down.
Call Us
If you start running into problems with any of the points we've made above, or anything else, you're going to need the help of a professional. They call us the "Doctor of Home Comfort" here in Shreveport because we are the absolute best at diagnosing and repairing a heating problem. Call us if you need help!
Hall's Heating, Air Conditioning & Refrigeration is ready to help. Call the doctor of home comfort today!