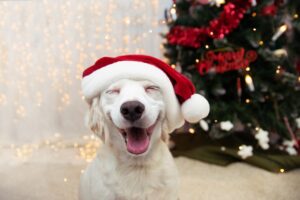 What's the point of a vacation? No, we're seriously asking you this question. While vacations can be fun activities at a theme park, or maybe the exploration of a new travel destination that you've always wanted to see, they're ultimately a break. A vacation signifies a break from your day-to-day schedule, the work that you do, and it means you get to enjoy your life a bit more fully.
Don't worry, this tangent has a purpose! Think of heater maintenance in Benton, LA like buying yourself a vacation. You get the attentiveness and work of a trained professional while sitting back and relaxing. When you invest in maintenance, you're statistically less likely to encounter problems and high utility bills in the future as a result.
Basically, with the context of how effective and great maintenance is for your life, we think it makes a perfect holiday present this year!
It's the Perfect Gift for Some!
Has your father, wife, brother-in-law, or sister been complaining about utility bills recently? Are they constantly feeling like they're fighting against a wave of colder temperatures and they're feeling anxious about the next time they'll need heating repairs? Then joining our maintenance agreement might be the best gift they could receive!
Maintenance isn't just about the initial appointment when we tune up your system and provide you with a status update. Our maintenance plan also includes a 15% discount on all parts and a 5% discount on equipment, meaning you're getting additional savings down the line the longer you have this service.
For those members of your family that worry about their heating system, their utility bills, and the power of their comfort technology, this plan is a great gift. Before you stuff some cash in an envelope, why not schedule a maintenance appointment instead?
Maintenance Makes Everyone Feel Better
We would be lying if we said that only one person would enjoy the gift of maintenance this year. The truth is that everyone wins when you purchase maintenance for your heating system. After all, your home isn't just a place for you to live, it's where people congregate, where there might be kids running around, and where you're probably preparing to host family for the holidays. The better off your HVAC system is, through maintenance appointments and fast repairs, the more everyone wins!
Simply put, maintenance is a gift for the whole family, so it's absolutely worth the cost!
Start off 2022 on the Right Foot
We'd like to take a break from talking about the holidays for a second. Maintenance isn't just about the here and now, it's about the future. Maintenance for your heating system now means that you'll be starting 2022 off on the right foot. Our professional HVAC technicians can clean your heating system, provide you with an efficiency evaluation, and set up a plan with you for any repairs that need to be done. We'll help ensure that throughout 2022 you get the most out of your heating system so that you're quick to sign up for our maintenance plan at the end of next year too!
Contact Hall's Heating, Air Conditioning & Refrigeration for heating maintenance! Call the doctor of home comfort today.