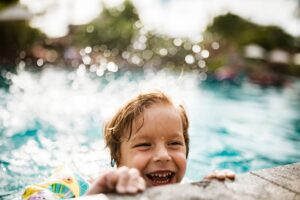 We know that every home is different. It probably sounds strange when we say that these three systems we're about to talk about are perfect for your home, but think about it this way: If we said that a heater or an air conditioner was perfect for every home, you'd probably agree with us! When temperatures skyrocket and things are sweaty and uncomfortable, we can't think of a home that would be better off without an AC.
Likewise, these indoor air quality systems work exceptionally well at what they're designed to do. They're perfect for all homes because for some houses they'll make a huge difference and for others they'll be another layer of protection that keeps the air safe and comfortable.
If you've ever been interested in an air purification system in Shreveport, LA, or one of the other types of systems we install, then you're in the right place. Keep reading!
An Air Filtration System
Let's first talk about air filtration. Every home needs it, some homes need it way more than others, but they're always going to be helpful. By selecting the right thickness of filter, an air filtration system will be able to target specific particles that cause discomfort in your home.
For instance, if your home is inundated with dust on a regular basis, an air filtration unit will completely eradicate dust particles in the air by catching them in the filter for removal later. Also, if you're dealing with pet dander from your furry best friend, an air filter can completely remove those from your air as well. This system works all year round regardless of how hot or cold it is outside, because you don't need to open a window to extract the contaminants from your air.
An Air Purifier
Air purifiers are one of the most important indoor air quality products that we educate homeowners about. Especially after this past year with a looming pandemic, it's become abundantly clear that airborne diseases and illnesses are a serious problem. This problem can be exacerbated when these illnesses spread through our HVAC systems.
An air purifier, specifically a UV air purifier, eliminates these contaminants at their source by using ultraviolet light. It's safe, proven effective, and it's not highly energy-intensive. All it requires is a specific UV light bulb, a system to push the air through it, and your patience as it cleans the air that cycles through your home. That's it!
A Dehumidifier
If you're from around here, then you know it gets absolutely humid in the summertime. Instead of waiting for a fresh breeze to make yourself feel comfortable or relying on your overworked air conditioner to dehumidify your air for you, it's time to invest in a dehumidifier. Not only is this a sound purchase because of our specific climate and how useful it will be for most of the year, but these are systems that can help demonstrably with your indoor comfort and the quality of your life. They even help eliminate the growth of mold by keeping things dry in your home.
Call the doctor of home comfort today, Hall's Heating, Air Conditioning, & Refrigeration, for one of our nifty indoor air quality products.