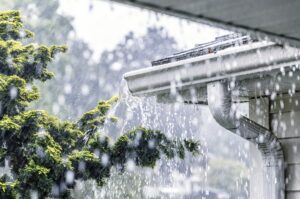 Air conditioners are, in fact, built to combat humidity. But the answer to this kind of question just isn't that simple. Air conditioners rely on many different measurements and factors to be considered efficient, and depending on the amount of humidity your home receives, and the volume of space in your home, it might be important to consider a dehumidifier.
Don't worry, this isn't a secret blog post to sell you dehumidifiers. In fact, if you don't need a dehumidifier, then we'd consider you pretty lucky! But we recommend all homeowners consider whether or not their air conditioning in Shreveport is designed for combatting high levels of humidity, or if they need to invest in a system that supports the influx of humidity.
The combination of humidity and heat can contribute heavily to your yearly discomfort. Let's figure out the right solution for your home when it comes to staying cool and comfortable.
Prepare Your Home for Humidity
Humidity is a valiant foe, but one that can ultimately be defeated with a bit of forethought. There are air conditioning systems that are specifically designed to encounter a lot of humidity, and many of the systems we install are like that. They have condensate drains that are specifically constructed to catch condensing humidity during the cooling process and vent it outside so you don't have to deal with it.
For homeowners that are trying to be a bit more prepared, here are a few additional things you can think about when preparing your home for humidity.
Invest in a high-efficiency AC unit. The more efficient an air conditioner is, the less energy it's going to consume to do its job. Therefore, a high-efficiency AC is going to be able to go through more humidity than a budget, lower-efficiency model. If humidity is a big problem in your home, this is the first step towards better comfort. Our team specifically has high-efficiency models on hand, so you can trust us to find you the perfect unit.
Think about a dehumidifier. Couple a dehumidifier with your air conditioning system for maximum impact on your humidity levels. A whole-house dehumidifier can focus on removing the humidity while the air conditioner actually gets to focus on cooling the temperature. Together, they work perfectly to completely control the temperature and comfort of your house.
Upgrade your portable dehumidifier to a whole-home dehumidifier. Do you already have a portable dehumidifier? Well, that might be great for one small area of your home, but when you're worried about the humidity of your entire house, these units aren't enough. Consider upgrading your portable dehumidifier to a whole-house model. These units function within your ductwork, so you never have to worry about a large, bulky machine taking up vital real estate in your home.
Keep your basement free from moisture with a dehumidifier. Moisture can be devastating to the slab of your home and to older wooden beams that help keep the structure intact. A dehumidifier utilized with the right control setting can keep your home safe from moisture, mold, and mildew.
Contact Hall's Heating, Air Conditioning & Refrigeration to learn more about our dehumidifiers and air conditioning services. Call the doctor of home comfort today.