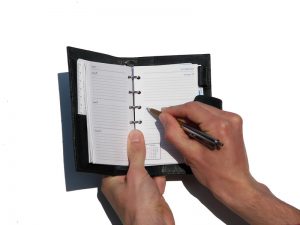 When the cold weather winds down as spring advances, you'll want to put the winter far behind you and consider your summer plans. The air conditioner in your house will soon switch to regular operation, so this is the ideal time to schedule its annual maintenance appointment.
There are still good reasons to give some thought to your home heating system during the spring, however, and maybe even arrange for heater service in Shreveport, LA from our experts. Spring is a time when you won't need either your heating or air conditioning system running steadily, so it's the right period to evaluate what you may need in the future—and then have it done during a time when there's no scheduling crunch for technicians.
How well did your heater perform this winter?
The first part of evaluating your future heating needs is to evaluate how your heater worked over the last winter. Did it work without needing any repairs? Were your heating bills about the same as usual? Were there no warning sounds coming from the system? Is the heater less than 15 years old? If all these are true, then your heating system can probably handle next winter with few problems. (It will still need a fall tune-up, however! This must be done every year.)
However, if you answered "no" to any of these questions, there's a reason to think about scheduling repairs or even a replacement before the heater shuts down entirely for the summer.
Options if you choose a replacement
If a technician thinks a replacement for your aging, energy-draining heater is the best way forward, the next thing for you to consider is what type of heating system to install. If you currently have a natural gas furnace or natural gas boiler, you'll probably want to replace it with the same type of heater. Natural gas is a great resource for a house and we recommend you take advantage of it everywhere you can. You can, however, make an upgrade to a higher efficiency model, such as a condensing gas furnace.
If you have an electric furnace, we suggest you look into the possibility of getting a heat pump. This is an especially good idea if you think your AC needs to be replaced as well—a heat pump handles both heating and cooling.
Arrange for duct testing and sealing
Higher than normal heating bills for the last season may not be due to an aging system. You may have leaky ductwork, and if this is the case, you'll definitely want the ducts tested and then sealed. Leaky ducts affect not only your heating but your air conditioning as well.
Think about a new thermostat
An older thermostat may control the heating system just fine—but a new thermostat can make significant improvements. Make sure you call on HVAC professionals to help you with selecting and installing a new comfort control system since a badly matched new thermostat can damage an older HVAC system.
Call the Doctor of Home Comfort: Hall's Heating, Air Conditioning & Refrigeration can help with all your home heating and cooling needs.