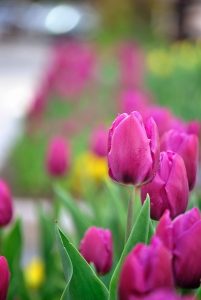 Spring is often a time of weird weather shifts, but the trend is toward warmer weather until the true summer heat settles in. You'll use your home heating system less and less through April and May until it shuts off for a few months.
If you've been thinking about improving your home heating, spring is a good time to call professionals who know all about heating in Shreveport, LA.
Why Spring Is the Ideal Season
We recommend customers make major adjustments to their heating system in either spring or fall. These are what we call the "shoulder seasons," between the heat of summer and the chill of winter. There are two reasons we advise you to take advantage of spring if you've been considering changes to your heating:
You won't depend as much on the heater, so you can afford to be without one for the time it takes the professionals to do the upgrades, repairs, or new installations.
Since the summer heat hasn't arrived yet, professional technicians won't have schedules packed with emergency air conditioning repair calls or AC installation jobs. You shouldn't have a problem finding a convenient time to have the work done.
Upgrades to Consider
You may not be sure exactly what you want to do to improve your heating system. Perhaps over the last summer, you detected a drop in comfort or a rise in heating bills. You might be interested in finding ways to save money with newer technology. Or maybe you just have a hunch you could be getting better performance from the heater.
We have a few recommendations for heating upgrades to think about:
A Replacement System: This is the most straightforward job you can have done to improve heating performance and efficiency. If your current furnace, boiler, heat pump, or other system is old and can't keep up, it's simple for you to arrange with our experts to replace it with a new one. We'll find the best replacement to meet your budget needs and provide quality comfort and energy efficiency.
Changing to a New System: You don't have to stick with the same type of heater when you schedule a replacement. For example, if you have an electric furnace, you may wish to think about putting in a heat pump (especially if you'd also like better air conditioning). Ductless mini split heat pumps are also a good option if you're thinking about remodeling parts of the house.
Installing Zone Controls: Zone controls allow you to divide up the ventilation system into different zones that can be heated and cooled independently of each other. This requires technicians to retrofit the HVAC system to put in dampers and local thermostats, but the benefits can be enormous—energy savings, better comfort distribution, personalized comfort.
Solar Heating: We offer solar heating options, which are one of the best ways to reduce your utility bills in general. We'd love to show you how we can set up your house to enjoy solar energy benefits.
When you're looking for better home heating, call the Doctor of Home Comfort: Hall's Heating, Air Conditioning & Refrigeration.