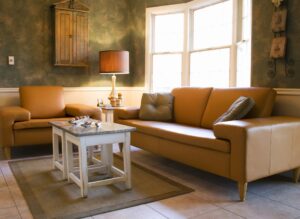 While we're still using our air conditioners to combat late-season hot temperatures, we know deep down that the heat will subside eventually. We might get a few months of amazing weather with clear skies and mild temperature readings, but before you know it, you'll be in need of warmth. It can be easy to forget one system while we need the other so much, since we get used to the temperatures that come with each season!
Well, don't worry. Getting your heater set up for the chilly months ahead isn't that hard. We've got a little checklist for you to follow so that you're prepared.
Don't forget to get in touch with us for heating in Benton, LA. If there's a repair that needs to be made, or if you're ready to schedule maintenance, our team can support you while our schedule is still light.
Three Tips to Prepare You for Heating Season
Let's start off with a few tips for homeowners who are worried about preparing for heating season. These three tips will set you miles ahead of other homeowners, and they'll also make it easier for a professional to provide service if that's necessary. Just remember to leave the interior of your heating system to us, and take care of everything else!
1. Clean Around Your System
Dust and debris that's formed throughout the year can clog up your heater. First, we suggest you change out the air filter of the heater to ensure it starts off on the right foot. Then, we suggest clearing out two feet of space around the system by removing boxes or storage containers and sweeping the floor. This will give the system enough space to breathe while it heats your home throughout the winter. Plus, that cleared space will make it easier for a trained professional to take a look at it during a maintenance visit.
2. Get Problems Fixed Soon
If you remember a problem with your heater from last year, it's definitely still there. Things in the HVAC world don't magically get better. Trying to ignore a problem going into a new heating season can be neglect, and you'll soon be met with more expensive costs down the line because of it.
Why not give us a call and map out what exactly needs to be done? We'll provide you with prices upfront and let you decide on the pace of work. All we're interested in is getting your heating up to speed before things get cold.
3. Unblock Vents, Seal Your Home, and Ensure Energy Efficiency
Your heater needs to be able to heat the rooms of your house without interference. This means unblocking air vents, sealing windows and doors to stop heat from escaping, and overall measuring your energy efficiency. Our team has the equipment to help you do that during maintenance.
Schedule Maintenance
Last but definitely not least, you need to schedule maintenance for your heater this fall. Maintenance is the perfect opportunity to measure your heater's condition while preparing it for the season ahead. We'll provide small fixes and adjustments to ensure you're comfortable until next year.
Hall's Heating, Air Conditioning & Refrigeration can help with your heating maintenance. Call the doctor of home comfort today!