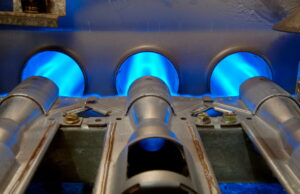 You may have heard about cracked heat exchangers before. If you have a furnace, this is definitely a problem that you want to prevent. Replacing a cracked heat exchanger can be expensive, and it can be a hassle too.
The good news is, there are steps that you can take to protect your furnace and heat exchanger. But if you suspect that something is wrong, you may need to invest in heating repair in Shreveport, LA. If you have doubts about your furnace, you are always welcome to give us a call. In the meantime, you can keep reading to learn more about how to take care of your furnace and prevent a cracked heat exchanger.
Reasons for Heat Exchanger Cracks
Unfortunately, heat exchanger cracks are not uncommon. They can happen for a variety of reasons, including normal wear and tear from age, dirty air filters that block airflow, and closed vents that prevent heat from leaving the system.
Preventing Heat Exchanger Cracks
Invest in Maintenance
Perhaps the best way to take care of your furnace is to have an annual tune-up. This gives a professional a chance to inspect your heat exchanger for any problems that can spread or become worse. It also gives our team a chance to give you recommendations for how to better care for your furnace so that it lasts you longer than the average lifespan.
Change the Air Filter
You need to change your air filter regularly to better take care of your furnace. Your air filter helps your furnace by blocking dust and dirt from entering the system. But if you don't change the filter, this dust and dirt accumulate to block airflow completely. A lack of airflow can put a huge strain on your furnace as it works harder to bring in air, leading to a cracked heat exchanger.
Open Air Vents
You may be tempted to close air vents in certain areas of your house to channel heat into other areas. But that's not how your system was designed. This can lead to a backup of heat in your furnace that causes overheating. Always leave all of your air vents open to promote good airflow.
Trust a Professional
Always have a certified professional do the work on your furnace. You want to ensure that an expert addresses problems in your system. You may have a well-meaning friend or neighbor who offers to help, but it's easy to do more harm than good when they don't know exactly what they're doing.
Hall's Heating, Air Conditioning & Refrigeration can help with your emergency AC needs. Call the doctor of home comfort today to schedule an appointment.