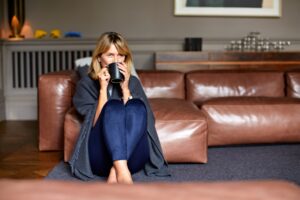 There are two types of heater service needs. The first is fairly basic. You either need to schedule annual heater maintenance or you suspect something may be wrong with your heater. Either way, your heater is still running and keeping your home comfortable.
The second is an emergency. Your heater stopped working or is on the brink of collapse. It may be making unusual sounds or it may smell bad. If your heater is still working, you've likely turned it off because whatever is wrong concerns you. When this happens, it's definitely time for heater service in Shreveport, LA. Learn the top 3 signs that it's time to call us for service ASAP!
Your Heater Isn't Working
This is an obvious one, so why is it even worth mentioning? We have many homeowners who want so badly to look on the bright side and hope that their heater not working is just a fluke. They think that if they wait a bit and then try to turn it on again, it'll be fine. But it isn't. Homeowners often ignore the signs that something is wrong until they can't ignore it any longer because their heater doesn't even turn on.
If your heater isn't working, don't try to troubleshoot it on your own. There could be any number of things wrong and you don't want to make the problem worse. An expert can pinpoint the problem quickly and get your heater back to working again or offer other solutions like replacement.
That One Little Problem
Does your heater work great except for one "little" thing? It may be one of those things where you say, "It heats our home perfectly but…." Whatever comes after the "but" is a problem. There should be no buts and no exceptions. Maybe there's a loud noise or unusual smell when it turns on. Or maybe it heats all of the rooms in your house except for one.
That minor problem can turn into a major issue quickly if you're not careful. Ignoring the signs that something is wrong can exacerbate the problem. If you address the signs that your heater is struggling early, you may be able to save the system from additional damage.
General Discomfort
Your heater should be able to heat your home enough to be comfortable. If your heater is running around the clock and you're still not warm, something is wrong. You're overpaying for energy use and it's still not enough.
You may be worried that our team will tell you that it's time to replace your system. Sometimes that's the case, especially with older systems. But a new heater can save you money over its lifespan when you take energy efficiency and comfort into consideration. Of course, if we can fix your heater and get it working better, we will.
Our team can talk to you about your concerns and come up with a solution to fit your needs.
Hall's Heating, Air Conditioning & Refrigeration will take care of your emergency AC needs. Call the doctor of home comfort today to schedule an appointment.