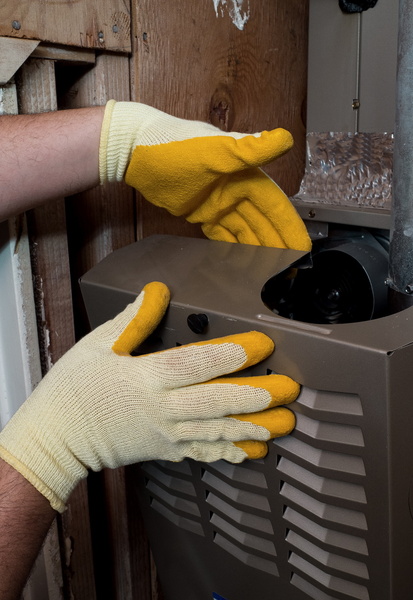 We are only a month into this year so you may not even be thinking about next year at all. But when it comes to furnace performance, you definitely want to be thinking ahead. You want your furnace to last for this season and ideally for many seasons to come. 
If your furnace is showing signs of problems now, the unit may not make it to next year. By planning ahead, you can take steps now to either maintain your furnace for the years to come or begin to consider investing in a new furnace. Planning ahead is the key to being prepared for the future and not being caught off guard when your furnace suddenly breaks down. If you need a furnace service in Shreveport, LA, our team can help. 
Smart Thermostat
When checking your furnace, you want to start with the thermostat since it is what helps control the temperature in your home. When you increase the temperature above what your home is already at, you should hear your furnace turn on and begin to heat your home. If it doesn't, that's a problem. You may need to troubleshoot and find out what is wrong with the connection between your thermostat and your furnace.
Keep in mind that if you do not already have a smart thermostat, that is a problem in and of itself. Investing in a smart thermostat can help your furnace to be more efficient and work better for your home. It's definitely a wise investment if you plan to keep your furnace for years to come.
Air Filter
Your furnace has an air filter that must be changed regularly, usually on a monthly basis. Changing this filter on time, every time, is a great way to maintain your heater. If you are not changing the filter on time, it can cause a couple of problems. First, it can block airflow into your system. But it can also allow dust and dirt to get in and cause damage. 
Be honest with yourself. If you do not change the air filter regularly, there is a good chance that it is negatively impacting your furnace. You may want to get the system checked if you do not already invest in annual maintenance. It's not too late to begin maintaining your system for the future.
Schedule Maintenance
Speaking of annual maintenance, you definitely want to have our team come out and inspect your furnace before the end of the season. We can fix any problems that we notice so that they don't spill over into the next heating season. 
Allowing problems to fester will only make them worse over time. If you address small problems now, you can fix them before they become big problems later on. Plus, maintenance is a great way to improve your overall energy efficiency and save some money. The "you" of next year will definitely be appreciative of your efforts!
Hall's Heating, Air Conditioning & Refrigeration can help with your emergency AC needs. Call the doctor of home comfort today to schedule an appointment.