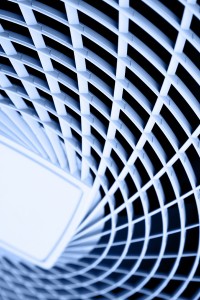 Spring is the best time of year to make major plans for your home cooling system. If your current air conditioner is too old or has shown signs that it's likely to fail during the coming summer, it's a smart idea to have the replacement done ahead of time, during the moderate warmth of spring, rather than wait for the summer when you can't afford to go for long without a working AC. It's always better to replace an air conditioning system before it breaks down and forces you to replace it.
We handle many air conditioning replacements in Shreveport, LA. We'd like to share some of our knowledge about putting in a new air conditioner to make the process easier for you. If you have further questions, don't hesitate to contact one of our air conditioning professionals. We're always glad to help.
Does Your Current AC Need to Be Replaced at All?
A new air conditioning installation is a large project, one the larger jobs you may need done for your home during the year. Before you commit to a new AC, you want to be certain that your current unit is indeed ready for replacement.
But how will you be able to tell? The first indication is simple age: an AC that's over 15 years old is ready to be replaced. Another sign is a rise in air conditioning bills that repairs and regular maintenance doesn't reverse. If you're paying more than $500 in repair bills during a year to keep the system working, that's too much and getting a new system is the most cost-effective solution.
However, the best way to determine if your AC should be replaced is to arrange for regular maintenance from our professionals and have them give you a rundown on the system. They'll provide you with an expert opinion on whether to repair or replace.
The Ideal Type of New System
You don't have to replace your current air conditioner with the exact same type of system. There are more options today for ACs than ever before, and we carry a number of excellent alternatives: heat pumps (which work as both heating and cooling systems), solar air conditioning, geothermal systems, and ductless mini splits. This might sound like too many choices, but our experts will be there to help you make the right selection.
Consider the Energy Efficiency Rating
Energy efficiency is one of the most important factors to keep in mind when choosing a new air conditioner. (It's not the only one, however.) The efficiency rating for cooling systems is SEER (seasonal energy efficiency ratio), which measures how much cooling an AC outputs compared to the amount of electricity it uses. The higher the SEER rating, the more energy-efficiently the system runs.
In order for an air conditioner to qualify for the ENERGY STAR label, it must have a SEER of at least 15. Special high-efficiency air conditioners with multi-stage compressors and variable-speed fans can have a SEER of greater than 20. You can rely on our professionals to help you find a system with a high SEER that also matches your budget and will provide the cooling levels you want.
Call the Doctor of Home Comfort Today: Hall's Heating, Air Conditioning & Refrigeration.