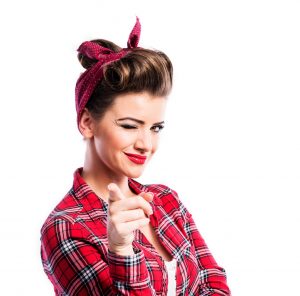 We don't talk often enough about rebates, tax credits, and other useful tools for our community in Shreveport to get the furnace work they require. The truth of the matter is, there are many reachable rebates supplied by the State of Louisiana in which homeowners are rewarded by purchasing an ENERGY STAR qualified model.
So, today we're going to be taking a look at the many ways you can save on a specific brand or model of furnace for your home since these can be heavy investments and families aren't always readily available to take the plunge. Instead of dreading furnace repair in Shreveport because of your ancient system that's on the fritz, perhaps it's a better decision to look into an affordable way to replace it with a new, more energy-efficient heating system.
Rebates
A rebate is a handy thing to look out for. Certain models of furnaces or other appliances offer a rebate, which means the manufacturer is willing to give a percentage of the cost back to you after purchasing. It's an incentive that far more often than not customers forget to take advantage of. Make sure when you're discussing your future heating options with an HVAC technician, you ask about certain rebates and incentives like these—they can often be handy tools for a family on a budget.
Tax Credits
Similar in function to rebates, tax credits are offered by your state, local, or federal government when it comes to buying certain products. This is to ensure that everyone is able to afford a certain level of comfort, regardless of income. Tax credits are also a useful tool for your government to push people into buying more energy-efficient heating systems, which can be a big bonus to anyone trying to save. They work well for a homeowner that can invest the initial amount and then receive the credit on their taxes at the start of the new year. So, keep in mind that a tax credit can be a big way to save on your furnace when factoring in your expenses for the year.
Other Savings and Incentives
Rebates and tax credits aren't the only things that are offered when it comes to purchasing a new or replacement heater. The problem is that they need to be sought out, and aren't usually advertised very well. It's a good idea to ask your trusted HVAC technician about what offers exist on certain models and brands of furnaces. An experienced service professional will most-likely have gotten this question before and should have plenty of answers for you.
The End Goal
Basically, heating systems can be an expensive investment that not all homeowners are easily equipped for. Does this mean that not everyone should be able to afford heating in the winter? Of course not. There exist tools and options for those who need help paying for an affordable, efficient, and effective heating solution—and that includes furnaces. Don't deal with the stress of being unable to afford a heating solution for your home, look up your local rebate or tax credit offers and ask your professional service technician about any other incentives they might know about.
Call the doctor of home comfort today at Hall's Heating, Air Conditioning & Refrigeration. We're here to help.