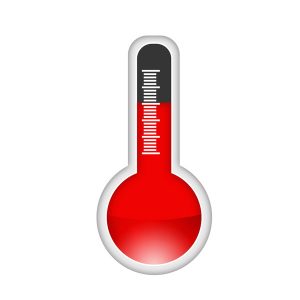 One of our specialties in the field of commercial services is installing, repairing, and maintaining commercial refrigeration equipment. Many businesses in the Shreveport area rely on refrigeration systems every day to operate. They are particularly important in food service industries, from large restaurants to small convenience stores.
If you operate a restaurant or bar where wine is important part of the menu—and an important part of your revenue—then having the right wine refrigeration equipment is essential. Wine is extremely sensitive to temperature changes, and a few degrees can make or break a quality wine with your customers. This is a place where you want precision and quality, and that's why you should trust to our professionals for wine refrigerator services in Stonewall, LA.
Why wine temperature is so important
For most drinks, temperature is at two extremes: hot or cold. You want hot coffee (obviously so hot that it scalds the roof of your mouth) and you want cold soft drinks.
With wine, it's different. Depending on the grape, wine needs to be stored at a specific temperature both to properly preserve it and to have it ready to serve. The optimal temperature for most red wines is between 58°F and 68°F, which is cooler than room temperature. White wines should be stored between 46°F and 56°F. At home on warm days, people often place wine bottles into the refrigerator for 20 to 30 minutes to cool it down enough.
You don't have this kind of planning luxury if you have a restaurant or bar, however!
Using the best wine refrigerator
All quality constructed wine refrigerators are built to maintain the optimum temperatures listed above. There are both single and dual-zone wine coolers. If you are only storing one type of wine, a single-zone system is a cost-effective choice. But if you are serving both red and white wines, you may wish to go with a dual-zone cooler, with separate sections where you can adjust the temperature. We also recommend storing the red wines higher up on the shelves of the refrigerator, since there is a temperature difference between the top and the bottom; leaving red wine at the bottom might make it too cold.
Keep in mind that since most wine refrigerators will not go lower than 46°F (no wine should be stored this cold, since it dulls the flavor), a wine refrigerator is not effective for storing other types of beverages that need to be kept cold. We offer a wide range of walk-in coolers and reach-in coolers to take care of these refrigeration needs. Keep your valuable beverages in separate places where they can receive the proper level of cooling.
Keep sunlight and humidity in mind!
Direct sunlight can cause poor aging in wine, even if stored in a wine refrigerator, so keep the contained out of the sun. A good wine refrigerator will maintain humidity of 70%, which is the best for aging wine and prevent corks from drying out, and it helps to have the refrigerator in a dry location. (This is why cellars are recommended for wine storage.)
Call the doctor of commercial refrigeration today: Hall's Heating, Air Conditioning & Refrigeration.