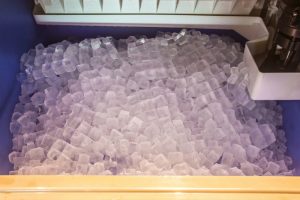 It's 2018, and if you own and operate a restaurant or commercial kitchen, you're probably already making your budget plans for the year. Equipment is a big part of your annual budget, so you want to make sure you work with a restaurant equipment installation company who can help you find the best and most energy-efficient new installations.
If you're looking for experts to help you choose and install restaurant equipment in Shreveport, LA or the surrounding areas, you have already come to the right place. We offer a wide range of restaurant equipment, including refrigeration equipment, and work with the finest brands available (Frymaster, Cleveland, Garland, Lincoln, Vulcan, Welbilt, and many more). We have a combined 50 years of experience and can help you find the right equipment to meet your commercial kitchen needs. We'll not only see you have the right installations, but that your business remains up to code! Don't leave work this important in the hands of amateurs.
Restaurant Equipment Options
There are only a few HVAC companies in the Shreveport area that offer full commercial kitchen equipment installation and services. We're proud to provide a complete range of installations for restaurants and other foodservice companies.
Refrigeration Equipment
Most commercial kitchens need to have refrigeration equipment of some kind, and you'll find everything you want when you work with us. We install and service everything from basic walk-in freezers and coolers to specialized equipment like draft beer systems and daiquiri machines. Below is only a sample of our refrigeration options:
Freezers
Walk-in coolers
Reach-in coolers
Ice machines
Daiquiri machines
Beverage coolers
Wine refrigerators
If you're unsure about what you might need, or if you're interested in expanding your business with new refrigeration equipment, our team will be glad to help you with making the choices. See below for our FREE consultation offer.
Ovens and gas ranges
These are basic parts of most kitchens. If you have older models, you may wish to upgrade to help with convenience as well as energy conservation.
Vent hoods
Make sure that your establishment stays up to health code with proper ventilation for all your cooking equipment! We're an experienced HVAC contractor, so we can provide the assistance necessary for proper kitchen ventilation.
Deep fryers
We offer many sizes of gas floor fryers to meet your cooking requirements.
Steamers
Countertop steamers, convection steamers, pressure steamers, and more—as well as any accessories necessary to make your equipment more convenient.
Call Us Today to Arrange for a FREE Consultation!
You probably have many questions about what restaurant equipment you need, and what size and type of model is best to meet the requirements of your commercial enterprise. You only need to call us and have any of your questions answered. It's part of our job to join our customers with the best equipment for them. Right now, to help commercial restaurant and kitchen owners plan for the new year, we're offering FREE restaurant equipment consultations. You can reach us 24 hours a day, 7 days a week.
Call the Doctor of Home Comfort Today! Hall's Heating, Air Conditioning & Refrigeration offers commercial refrigeration and equipment services.