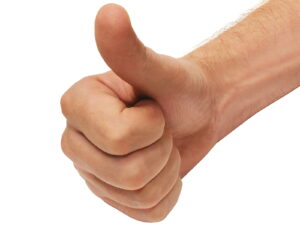 There's a very good reason that we're considered the "doctor of home comfort" here in Louisianna. Any time you encounter a personal health problem, or some kind of family health problem, you the first thought in your mind should be to contact the hospital or your local doctor. Well, think of us as the doctor that can diagnose and heal your HVAC system.
This is the technical reason why you should call us. We're an extremely professional, talented, and expertly-trained HVAC company in Elm Grove, LA. But that's not the only reason you should call us.
Our team is full of fun and passionate individuals, we treat our customers like family, and we even offer an in-house training program to make sure that we're on the cutting edge of technology and best practices. Keep reading to learn why we're the number you should have plastered on your fridge for a call when something goes wrong!
Our Confidence Is Backed By a Guarantee
We don't mind taking a look at your heating system, no matter what might be wrong with it, because our work is backed by a guarantee. Many HVAC companies can't offer a 100% guarantee on all of their services because they just don't have the confidence to back up their work. It takes exceptional work performed by exceptional people to back it up with such a strong guarantee.
With our team, we don't mind the pressure! If you've been burned by HVAC amateurs and companies before with subpar service or repairs that don't last, then it might be the perfect time to call us. We'll get things done the right way and we'll even back it up with a 100% satisfaction guarantee that you can take advantage of if you're not happy. Simple and effective!
Our Team Is Fun to Work With
In order to treat our customers like family, we need to treat our employees like family. This involves spending time on our team, paying them a fair wage, and allowing them to excel in training so they can be better HVAC technicians to our customers and community. Think of it like a big cycle, where your patronage to our team allows our employees to thrive, train, and be better technicians to serve you. We treat our business like a partnership, where we work together with our customers and employees to make sure homes are in better shape than they otherwise might be in.
We Train Our Employees In-House
Training in-house has some huge advantages. For starters, it allows us to choose our technicians carefully. People with great backgrounds and strong work ethics can be trained on the most recent HVAC technology so they can be amazing technicians and provide service that goes above and beyond. Also, if we find a new type of refrigerant or technology that is going to make a breakthrough in the industry, then we can train our team to better be able to handle installations, repairs, and maintenance. We stay ahead of the curve with our in-house training program.
We're Hall's Heating, Air Conditioning & Refrigeration, and we think it's time to call the doctor of home comfort today!