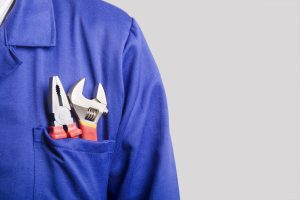 That's a tongue twister! After you've said that five times fast, listen up!
You're probably gearing up for a chilly winter with your furnace, but you might not be ready for the heating bills that are about to come your way. Unfortunately, the price of comfort comes with purchasing the fuel that comes with the heat we love so much every winter. That being said, what if we told you there were some ways to lower the heating bill that you're dreading?
Unless you've got a furnace that requires urgent heater repair in Shreveport, you could be in the perfect spot to start increasing the efficiency of your heating system. Whether it's replacing the air filter or scheduling maintenance, we've got some tried and tested tips that can keep your furnace up to the task of heating your home reliably and affordably.
Keep reading if lower heating bills interest you!
Increasing Efficiency
Increasing the efficiency of your heater is not a zero-sum game. When you help to keep your furnace running efficiently, you decrease the amount of money you have to spend on fuel bills and repairs, as well as keep it in healthy shape to maximize its lifespan. Come to think of it, there really isn't a good reason to follow these tips.
Replace Your Air Filter
All forced-air heating systems have an air filter that should be changed or replaced every 1-3 months. These filters are set in place to stop dust and debris from reaching the more sensitive interior components of a heating system. Also, dust and a furnace that functions via burning just don't mix for a plethora of safety reasons. When the air filter gets clogged up, your heater might start working harder than it should to have adequate airflow—causing unnecessary strain while consuming more energy than needed.
Schedule Furnace Maintenance
An annual furnace tune-up can drastically increase the efficiency of your system. It just makes sense! Having a skilled service professional check your heater to make sure that it runs as efficiently as possible, can often point you in the right direction when trying to maximize your heater's efficiency. Not only that, but any problems that are quickly becoming worse will be spotted and addressed by a technician immediately.
Seal Your Air Ducts
Unfortunately for your heater, it could be working perfectly as intended and still be losing up to 30% of the heat it produces through leaky air ducts. Leaky air ducts can be the worst offender when it comes to heater inefficiency since they extend through the entirety of your home and there are so many areas where they can leak! Sealing these leaks can help guarantee that all the heat you pay for reaches you.
Our philosophy is that no homeowner should be forced to run a furnace inefficiently. It's a waste of money, a waste of good equipment, and a waste of fuel. The more affordable your fuel bill is, the happier you'll be and the more likely you'll be able to spend that money towards something else. Don't let your struggling furnace work harder than it should.
Looking for more tips to increase your heating efficiency? Why not try asking Hall's Heating, Air Conditioning & Refrigeration? Call the doctor of home comfort today!