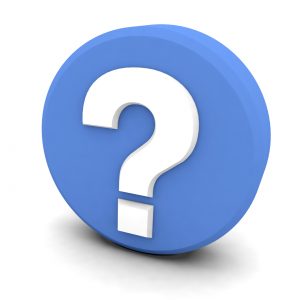 You've probably heard us talk about heater maintenance quite a lot in this blog, but you might not have been told what heater maintenance actually does. A technician doesn't just come to shine a flashlight on your system and tell you that "It's all good." There is a thorough checklist involved, just like how a doctor gives you a thorough check-up every year!
So, heater maintenance is complicated but that doesn't mean that it's not worth it. Hopefully, in this blog post, we can describe the process of heater maintenance and talk about the unique benefits that a preventative maintenance plan gives you. It can save you money, give you peace of mind, and keep your heater running as safely, efficiently, and for as long as absolutely possible.
Saving Money
People tend to scoff when we tell them that heater maintenance will save them money, but they're really missing out. A heater tune-up can keep your repair costs to a bare minimum, allocating the perfect amount of time for you to prepare and rearrange your finances appropriately. When a problem comes up, your technician will be sure to let you know as soon as possible, to take care of it before it's cause for a replacement.
Also, when your heater is running well and all the components are in good shape, you're likely to be running more efficiently than you would be otherwise. This can save you money on your heating bill while keeping your heater happy and healthy for the entirety of the winter.
Peace of Mind
Reliability isn't just a selling point of maintenance plans. Heaters that are maintained tend to last longer than ones that aren't, creating a sense of durability that keeps homeowners happy. It feels much better going to sleep every night knowing that a technician has given your heater a gold star, no matter what else you might think. Staying up all night because the airflow is poor, you've got lukewarm air coming from your vents, or because there's a loud noise coming from your heater, it is a nightmare to experience. Don't fall victim to anxiety, nip this in the bud now with heater maintenance.
Longevity
Heaters that are maintained just last longer than those that aren't, that's a fact of life. There are many components that require lubrication, inspection, and calibration in order to work as they were designed to. So many homeowners don't know about the particular details of their systems, that they end up running them into the ground without the slightest hesitation.
Let's face it, if you want your heater to last as long as possible, you're never going to get there without a comprehensive maintenance plan. A thorough team like ours will make sure that everything is up to snuff and that it is running as efficiently and effectively as possible, so you can stay comfortable all winter long. Don't fear the nightmare of a heater breakdown this Halloween, get the experts to give you hand.
Looking for the best heater maintenance in Shreveport? Look no further than Hall's Heating, Air Conditioning & Refrigeration. Call the doctor of home comfort today!