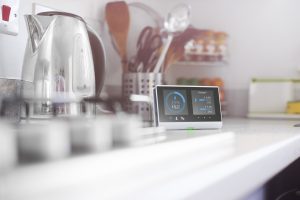 Thermostats are a necessary component of your heating and cooling system. While they might sit on your wall and feel like the remote to your television set, they provide a unique service that can be overlooked by many homeowners. Thermostats are in charge of being the human connection—the temperature regulator that sends the signal you program to the complicated machinery down in your basement. If you're noticing that the thermostat numbers don't match the heat or cooling that's coming from your air ducts, there could be a major problem at hand.
While many homeowners would overlook a thermostat problem, we implore you to schedule HVAC maintenance in Shreveport if you're experiencing a dissonance between the numbers displayed on your thermostat and what's actually being produced by your heater. That and the fact that an older thermostat could be costing you money.
Don't believe us? Keep reading!
"How Is My Thermostat Costing Me Money?"
That's a good question. While we might have the answer, every home is different and some thermostat problems require different solutions.
Consistent Temperature. Thermostats are supposed to be your gateway into consistent comfort, keeping your home at the temperature you want, when you want it. A faulty thermostat will have trouble sending those signals to your heater. Also, having a smart or Wi-Fi thermostat can give you options to program the temperature even when you're not home. There are options and solutions available if your thermostat just won't get along with your new heater.
 Efficiency. Heaters are designed to run incredibly efficiently since every ounce of fuel wasted is another dollar you have to spend. A thermostat that is miscalibrated will inevitably lose money from inefficiency. Newer thermostats also have the ability to run reports and display exactly how much fuel you're using, giving you precise control over the fuel efficiency of your heating system.
Convenience. Have you ever thought that it might be a little too hot in your room, but you're so cozy that you'd rather just ignore it? Well, with a Wi-Fi or smart thermostat, that wouldn't happen because you can control the temperature of your home from anywhere! Stay on the couch feeling cozy, because you can use your phone to turn the heat up or down at the press of a touchscreen.
High Tec. We mentioned earlier that programmable thermostats can measure efficiency and run reports, well that's because they've got a lot of technology that allows them to read into how much fuel you're using. That same technology can be used to automatically increase power to the heater on especially chilly nights, or lower the power of your heater on a sunny day. These units might be small, but they're powerful little computers that can really help your budget.
What's the point of all this? Well, if you've just purchased a brand-new heater, and you figured you could save money on a cheaper thermostat, you've made a miscalculation. A programmable thermostat and a high-efficiency heating system are a match made in heaven, bound to save you plenty of money on your bills to come!
Why not count on Hall's Heating, Air Conditioning & Refrigeration to try out a new smart thermostat? Call the doctor of home comfort today.