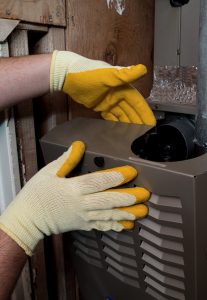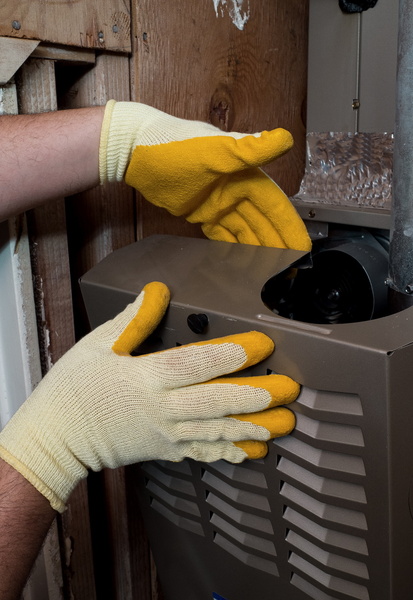 It's October and people are already planning Halloween parties and costumes. And, if they want to be prepared for the change in the weather, they should also be planning for maintenance for their heating systems. In our last post we put up a friendly reminder for homeowners who have heat pumps that they must have a fall maintenance visit as well as a spring one.
Today, we're going to look at the most common type of home heating system, the furnace, and why scheduling a fall furnace tune-up in Shreveport, LA is vital. You definitely want this job done before the cold weather arrives, and that can sometimes strike before the official start of winter. When you sign up for our Proactive Service Agreement, you'll receive a 16-point inspection on your furnace—and the same for your air conditioner in the spring.
Here's how a furnace tune-up benefits you:
Safer operation
This is the most important consideration of all. You don't want to worry that your furnace might become a danger during the winter. This is primarily a concern for natural gas furnaces, which are the most common type. During a furnace tune-up, our technicians run through inspection checks that look for places where the furnace might develop safety hazards, such as a cracked heat exchanger or loose gas line. The peace of mind you'll have afterwards is worth it all on its own.
Prevent the majority of repair troubles
When the temperature drops down in the winter, you don't want to have to scramble to call for repairs because the furnace has abruptly stopped working. We offer emergency 24-hour repairs, but we'd much rather help you avoid these problems in the first place by ensuring you have a reliable furnace. A tune-up gives a furnace the best chance of coming through the winter without an interruption in service.
Maintenance also stops smaller repair issues and inconveniences that will add up to both money and time wasted. In fact, keeping up with regular maintenance can prevent 85% of the repairs a furnace might need over its service life.
Extended equipment life
Speaking of service life… You want your furnace to last for many years before you have to replace it. An early furnace replacement is expensive! Maintenance will help the furnace achieve the longest possible efficient service life.
Keep heating costs from rising
A furnace that isn't given a routine tune-up and cleaning will start to wear down faster. With trouble like extra friction on the motors and burners struggling to produce enough heat, the furnace will drain more power to run, causing an increase in your heating bills. Maintenance will help a furnace retain 95% of its energy efficiency rating through most of its lifetime.
Maintain the warranty
The warranty for many furnaces is only good if the furnace has an annual inspection and tune-up from a licensed HVAC professional. Make sure your furnace keeps this important protection.
Extra benefits
Our Proactive Service Agreement offers you additional benefits for membership: you'll receive 20% off on all parts, a 5% discount on equipment, a discounted rate on diagnostics, and priority service when you need repairs.
Right now we are offering a $59 Fall Furnace Tune-Up Special! That makes it a better time than ever to have this important job done before the cold arrives.
Call the Doctor of Home Comfort: Hall's Heating, Air Conditioning & Refrigeration!