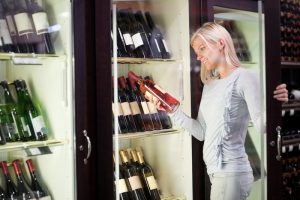 Do you run a business that depends in some fashion on a commercial refrigeration appliance? Or many commercial refrigeration appliances? From restaurants and bakeries to healthcare facilities, refrigeration appliances are essential for day to day operation—and it's also essential that these appliances are capable of functioning correctly. They can't just be "okay" at their job; precision performance is critical.
To ensure this precision performance for your commercial equipment, you must have a skilled professional takes care of the job of repairing appliances that aren't doing their job, or replacing older ones with new units. Amateur work can put your establishment at risk, even potentially a health code violation. Experts in commercial refrigeration will protect you from such costly mistakes and give you important peace of mind each day.
From Walk-In Coolers to Daiquiri Machines
There's an immense number of commercial refrigeration equipment that can be working at your establishment. As we head into the biggest holiday season of the year, you want to see that all of yours are working right.
Walk-In Coolers: Larger storage refrigerators are key for many food service establishments, and also are vital in some healthcare facilities. If you've noticed issues like frost formation, a "sweating" door, or items warmer than they should be, have the cooler inspected. The refrigeration power of walk-in coolers is immense and needs assistance from the best commercial repair technicians.
Wine refrigerator: This is a good example of a piece of refrigeration technology that requires absolute precision. You can't just "be in the ballpark" when it comes to keeping wine at the ideal temperature. Your customers will expect the best, and they won't get it if the different vintages are at the wrong temperatures. We recommend having your wine refrigerator inspected each year.
Beverage coolers: Beer taps, daiquiri machines, soda dispensers… these are basic parts of so many restaurants and bars, and they must be kept in prime condition. There's plenty that might go wrong with intricate serving systems, and routine checks on them for repairs will help your business run smoothly.
Commercial Refrigeration Includes Server Room Cooling
If you run an office, you may think commercial refrigeration isn't an issue for you. The fridge in the break room is simply a standard refrigerator found like those found in homes. But you probably have a critical commercial cooling need you haven't considered: server room cooling. This isn't like standard air conditioning systems, and handling the work of putting in cooling systems for server and computer rooms, as well as repairing them, needs to be left to professionals. Failure in this area can mean a loss of valuable data.
If you are looking for service for your commercial appliances in Elm Grove, LA or in the surrounding areas, contact us to have the work done—whether it's an emergency repair (we have 24-hour service available) or an arrangement for a new installation. Along with commercial refrigeration equipment repair, replacements, and installations, we also work with many types of commercial kitchen equipment and provide full commercial HVAC services.
Call the Doctor of Commercial Refrigeration: Hall's Heating, Air Conditioning & Refrigeration.