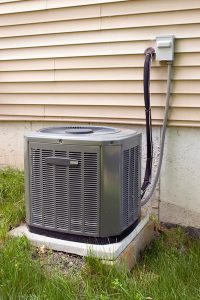 We just went through a hot couple of days here in Shreveport—that's how it goes sometimes in September. Just because kids are going back to school doesn't mean the weather of summer is suddenly over. Air conditioners are receiving a workout before they finally get to shut down for the change of seasons.
However, September is always a good month to start thinking about cooler weather and preparing to cope with it. That means arranging for maintenance for your furnace, boiler, or heat pump…
"Wait, my heat pump? My heat pump already had its regular maintenance this year. It was back in spring, right before the hot weather hit."
If this is your reaction when hearing that a heat pump needs maintenance in fall, we understand the confusion. When people hear about getting their comfort system tuned-up, they're told that it needs it once a year, in the season before it's needed. That means in arranging for a fall heating tune-up and a spring air conditioning tune-up in Shreveport LA. But with a heat pump, it's a bit different.
The Heat Pump Work Load
A heat pump is a single system, but it requires more maintenance work than a standalone heater or air conditioner. You won't have to arrange for additional maintenance service above and beyond what you'd need in a house with a separate AC and heater: you're still having spring maintenance for your cooling and fall maintenance for your heating. The only difference is the cooling and heating are contained in one unit.
The reason a heat pump must go through two tune-ups per year is that it works twice as hard over the year compared to a standard air conditioner or furnace. You've probably had your heat pump at work steadily since around May. When the weather starts to cool down at the end of October, you'll switch the heat pump over to its heating mode and it will work regularly until the spring comes around again.
A heat pump uses the same components no matter what mode it's running in: the compressor, two sets of refrigerant coils, fan motors, capacitors, etc. Essentially, the only change in a heat pump's operation when it changes from cooling to heating and back again is the direction the refrigerant is moving. So all through the summer, the same parts that are necessary for the heat pump to work in winter are accumulated stress and dirt. This is why it's vital to have an inspection and tune-up for the heat pump biannually.
Schedule Heat Pump Maintenance Early
As soon as the outside heat starts to drop a bit and you don't need the AC throughout the day, you should get on the schedule for preventive maintenance for your heat pump with our team. If you haven't already, sign up for our Proactive Service Agreement. You'll receive both a pre-summer and pre-winter inspection, plus benefits like a 20% discount on parts and priority service so you can jump to the front of the service queue.
Call the Doctor of Home Comfort: Hall's Heating, Air Conditioning & Refrigeration.