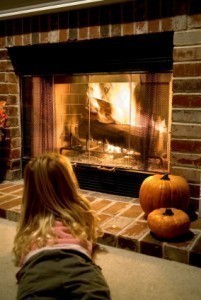 It's almost time to turn on your heater for the first time during the fall and winter months. And when you turn on your heater that first time, you want it to work perfectly. If you had regularly scheduled heating maintenance at the end of the last heating season, you don't have much to worry about.
If you didn't have heating maintenance done, you may be surprised by repair needs this season. And if not this season, then a few seasons from now. There are many benefits to professional heating maintenance, and our team can help. In fact, we're outlining the top five things you might be missing out on if you're skipping out on heater maintenance each year.
Fewer Repairs
Maintenance appointments are for repairs, right? Wrong. Repairs are needed when something goes wrong with your system – and they're usually more costly. Maintenance is how you stay ahead of repairs and prevent surprise expenses later on. In fact, it is estimated that regular maintenance helps to prevent up to 85% of the repairs that your system would need otherwise throughout its lifespan.
Yes, heating maintenance costs money, but it's much less than repairs could cost later on. Plus, you have the added benefit of planning heater tune-ups around your schedule instead of being faced with inconvenient problems.
Heating Efficiency
You don't just want your heater to warm your home. You want it to warm your home efficiently. When your heating system works efficiently, your monthly energy bills cost less. Plus efficient heating saves wear and tear on your system. As time passes, your heating components naturally wear down and lose efficiency, costing you more each year. Tune-ups ensure that you win back some of that efficiency instead of damage becoming permanent.
Adding Years of Life
Maintenance also adds years of life to your heating system. Most heaters last anywhere from 10 to 15 years. The difference in that five-year gap (or even more!) is having a professional check on your system once or twice per year. Professional technicians have an eye for small problems and can fix them before they become big problems.
Increased Safety
When your heater wears down over time, it can pose safety risks to your home and family. This is true for completely electrical systems and ones that burn fuel. It's equally dangerous for electrical work to wear down and is it for parts to wear down that burn fuel. A cracked furnace can leak carbon monoxide into your home. An HVAC system that uses refrigerant can also leak this substance into your home if it develops a leak in the refrigerant line.
More Comfort
Aside from safety and saving money on repairs, you just plain want to feel comfortable! In fact, this may be higher on your priority list than the other items. When your system is well-maintained, it warms your home better.
Hall's Heating, Air Conditioning & Refrigeration can help with your emergency AC needs. Call the doctor of home comfort today to schedule your appointment.