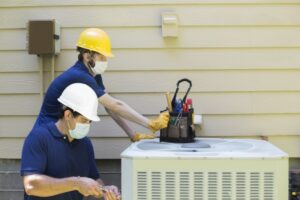 Is it time to upgrade your AC unit? Even when your AC unit stops working completely, we may still be able to repair or replace parts. But there is a point that the cost of repairs outweighs the cost of replacing your AC unit entirely. We're highlighting the top 5 signs that you need an air conditioning upgrade.
If you've been putting off an AC replacement in Shreveport, LA, now is the time to make the investment in your new unit. Keep reading to learn more about why you want to upgrade your air conditioner now instead of putting it off any longer.
Signs That AC Replacement is Necessary
There are many reasons that you may want to upgrade your AC unit. But you may want to wait until it's absolutely necessary. How do you know the signs that your unit needs replacing?
Repair needs are frequent. If you're calling for AC repairs once a year or, worse, every few months, then your unit needs an upgrade. Each repair is just a bandaid on a larger problem. 
Repairs are adding up. Even worse than frequent repairs are expensive repairs. Experts say that if an AC repair costs more than half of the cost of a new system, it's time to upgrade. When you invest in a new unit you get better efficiency and peace of mind that your unit will last for a long time to come. 
Your air conditioner is over a decade old. Many air conditioners last upwards of 15 years, if not longer. But the 10-year mark is when your unit can begin to show signs of significant wear. With regular maintenance, your unit can last longer. But if you haven't invested in maintenance then a replacement may be needed sooner rather than later.
The system can't cool your home effectively. As your air conditioner ages, it's common for the system to wear down and impact the way air transfers throughout your home. This can leave some rooms cooler and other rooms warmer. It may also mean that it loses the ability to cool the house pretty much at all.
Your energy bills are increasing. It's normal for your energy costs to fluctuate based on use and the time of the year. But if you notice your bills going up consistently, despite regular maintenance and repairs, your AC unit may have lost a significant amount of efficiency. 
Importance of Upgrading Now
There are multiple factors impacting the price of new AC systems. This includes supply chain issues plus the impact of new SEER2 regulations on newly produced HVAC  units which goes into effect on January 1, 2023. These units will cost more than their less efficient counterparts. If you want one of the existing systems, they're available now in limited quantities and are going to be more affordable as manufacturers try to offload stock that won't be usable come the new year.
So, are you ready to get a new AC in your home?
Hall's Heating, Air Conditioning & Refrigeration can help with your emergency AC needs. Call the doctor of home comfort today to schedule your appointment.