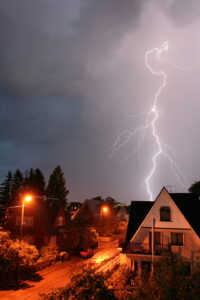 Attention all homeowners! What kind of generator do you have? If you're struggling to answer this kind of question, or you didn't even know there were different types of residential generators, then this is the blog post for you. We're constantly trying to get our customers to think about their generators like they do their HVAC systems and upgrade them if they do a poor job.
So, if you've been struggling year after year with a loud, dangerous, and ineffective portable generator, then we think it's time you called us. We're the team that can professionally install state of the art Honeywell generators in Shreveport, LA that are sure to power your entire home.
Let's talk about the benefits of a generator upgrade, and especially about what kinds of generators there are to invest in!
Where Honeywell Went Right
It's time to stop thinking about where your portable generator went wrong, and where a new and improved Honeywell generator goes right. Instead of looking at this as a replacement for a faulty system, how about you look at this like an upgrade you deserve? Your home doesn't have to be without power during a storm, and your food doesn't have to spoil because your portable generator isn't powerful enough to help.
Standby Systems
Newer Honeywell generator models are standby generators, which means they function automatically. It can be a real pain to turn on a generator in the middle of a storm when you lose power, not to mention a dangerous endeavor. If winds are high and trees are being struck by lightning, (which often happens in our neck of the woods), you'd much rather stay indoors until the storm blows over, right? With a standby generator, you can do just that!
These systems automatically switch on when they detect that your home has lost power. They run accordingly until they register that power has been restored and they shut down into standby mode again. Doesn't that sound like a simple solution to this problem?
"Whole-Home" Power
There's a term we've thrown around a lot in this blog post and all over our website—and that's "whole-home generators." These kinds of generators are the norm these days, as they have the power and efficacy to keep an entire home's worth of appliances and devices powered during an outage. The reality is that you don't have to choose which appliances stay on and which turn off during a power outage. Now you can have your whole home retain power.
This means everything from electrical heating systems, to your refrigerator, to even your phone charging station, can all stay on and function easily while the power grid is disconnected. Honeywell standby whole-home generators are incredibly powerful machines that have the ability to keep your entire home powered for an efficiently low cost.
You might be wondering at this point why you even still own a portable generator. We've all been there! Those systems were nice at one point, but now we think it's time to upgrade to something that fits the lifestyle of you and your family.
Hall's Heating, Air Conditioning & Refrigeration are the generator experts here in Shreveport. Call the doctor of home comfort today!