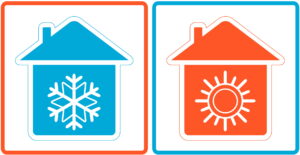 This year has been absolutely brutal on the restaurant industry. With restaurants functioning for almost a whole year at below half capacity, things have not gone the way you would've wanted if you're a business owner in our area. We can understand the need to cut costs right now, and when it comes to restaurant equipment in Shreveport, LA, that need is probably higher than ever. However, cutting costs on commercial refrigeration technology is not the best place to do it.
It might seem like you're saving money by using a hairdryer to melt the ice that's forming on your walk-in refrigerator, but you're not. In fact, you could be endangering your customers by serving food that's not cooled to the correct temperature because you're using faulty equipment. Don't worry, take a deep breath … we can help!
Don't Count Out a Refrigeration System
If you think your restaurant will be able to survive after this pandemic without the help of refrigeration technology, you might want to reconsider. Here are some of the more obvious reasons why you'll need the help of a professional to get your faulty refrigeration systems back on track before things get busy again.
Beverages are better cold! Not only is it safer to keep certain beverages refrigerated (like milk), but everyone loves a good cold beverage. Especially when we start seeing our hot Shreveport temperatures next summer, you'll need that beverage cooler to work.
Avoid the danger zone. When meat or seafood is cooked and kept between certain temperatures, it can rapidly grow bacteria that will make customers sick. Every chef should know this from culinary school, and it's important that your refrigerator is working well enough to stop this from happening. Even a refrigeration system that fluctuates a few degrees in the wrong direction, either too warm or too cold, could cause immense harm to your clientele and lead to fleeing customers. This kind of thing must absolutely be avoided with sensible professional care.
Food textures matter. Nobody wants slimy vegetables as a side dish, or fried shrimp that are squishy. Food textures matter and sometimes they can be seriously affected by the wrong temperatures of a refrigeration system. If your cooler is starting to get too cold, you could risk freezing your fresh produce, which will make them taste and feel a lot different. Likewise, produce that is too warm could get slimy and be unappetizing, to say the least.
We Can Help
Look, we understand this is a rough time. It's important to cut costs if your business is going to make it through such a difficult year. Perhaps shifting your business hours or investing in more take-out would be a better solution than skimping on commercial refrigeration repair. Our team provides sensible, targeted, and affordable refrigerator repair that will get at the heart of what your system needs. We don't stay longer than we need to and we always get the job done right. Give our team a call to give your restaurant the leg up it needs this year.
Call the doctor of home comfort today. Hall's Heating, Air Conditioning & Refrigeration can give you the help you need.