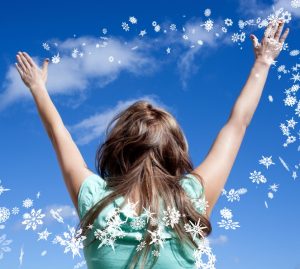 We don't have to deal with stern winters here in the Shreveport area. But we're not exactly Florida or Southern California either. Over this coming season, you might need to have the assistance of a professional HVAC contractor to help with issues like keeping your heating running and maintaining its energy efficiency. A good HVAC contractor can also make improvements to your air quality and even lower the chance of the spread of illness around the household.
So, without further ado, here are some ways an HVAC contractor in Bossier City, LA can make a difference for you this winter.
Clear away flu and cold bugs with a UV air purifier
Winter colds and flus—everybody hates them. There are medical and dietary approaches you can take to reduce the chance of contracting an illness over the season. But you may not know that an HVAC expert can help keep illnesses from spreading around the home. An indoor air quality expert can install a UV air purifier into your ventilation system. These ultraviolet lights kill microbes, like viruses and germs, as well as mold spores and other harmful organic pollutants, all without placing anything harmful into your air.
Tuning-up the heating system
A tune-up for your furnace or other home heater is the best way to ensure quality performance during the winter, with few chances of a system breakdown. We stress having this done every year before the coldest winter temperatures hit. You can arrange for this annually through our pre-paid maintenance program, which also looks after your air conditioner before the summer heat.
Seal up heat-stealing duct leaks
You may not realize, but tiny holes and other air leaks in the ductwork of your house might be stealing heat and money from you every day of winter. Air leaks like this can account for a loss of up to 30% of the heated air moving through the HVAC system. All you need to do to put an end to this is arrange for duct testing and duct sealing with an HVAC contractor. You'll have better comfort and lower bills.
Replacing an over-the-hill heater with a top-of-the-line model
If you've found your old furnace, heat pump, or boiler is struggling this winter, we recommend making the big change to a new system. You can leave behind inefficient older technology and enjoy better convenience, heating performance, and lower bills with a system replacement. An HVAC contractor with the experience and training can find out the best type of heater to install so you enjoy many great winters to come, not just this one.
Fast fixes for an ailing heater
Your heater may not be ready to retire yet, but if it's not delivering the comfort you think you should have, or its costing far more to run than expected, an HVAC contractor can see that it's fixed. When you have a team like ours, who have emergency services available, you can count on a fast restoration of your indoor comfort.
Call the Doctor of Home Comfort Today: Hall's Heating, Air Conditioning & Refrigeration!