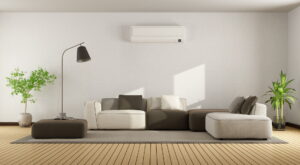 A good many homeowners in our area think that ductless systems are strictly reserved for people without air ducts. If you sadly look at your air ducts and wish that you could just get rid of them and invest in a nifty ductless system, then surprise—you can! While ductless systems are definitely a different type of cooling system when compared to a central AC, they're perfect for many homes and can easily be a step in the right direction.
Come one and all, anyone who is newly interested in ductless technology and old industry veterans who have been around these systems before. Let's discuss the benefits of ductless systems and figure out whether an upgrade to a ductless unit would be right for you.
Spoiler alert: there's a good chance that your home could absolutely benefit from ductless HVAC in Shreveport, LA.