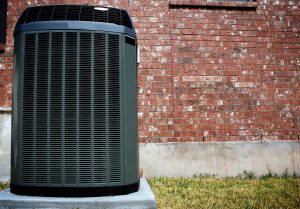 We hate to break the news, but it's only going to get colder this year! We know, air conditioners are still going to be useful for the last few hot days this year in Shreveport, but that heat won't last forever! So, if you're getting tired of using your air conditioning in Shreveport, LA and you'd rather get your heater ready for the cold days that will inevitably be here, then this blog post is for you!
You're probably thinking to yourself, What, you don't just leave your AC system outside for the winter?"
The answer to that question is a resounding no! There are plenty of things that a responsible homeowner can do to make sure an air conditioner is safely stored until next summer. From a quick inspection to cleaning around the unit, we've got a whole checklist that can keep you from panicking when the summer approaches next year.
Preparing Your Air Conditioner
You'd be surprised by how many homeowners approach us thinking they should just leave their air conditioning system unchecked outdoors while the winter weather ravages it. When temperatures drop, leaves fall, and the rain turns to sleet or snow, your air conditioner is going to have to sit through it all if you're not careful. That's why it's a great idea to make some preparations to keep your system happy until next summer.
Clean Around Your AC
With fall and winter comes lots of precipitation and windy weather, along with leaves falling from trees. Leaves, grass, twigs, and anything else should be swept up and kept away from your outdoor AC unit. Before the temperatures get cold, rinse off your AC with a hose to remove animal droppings, bugs, dirt, and dust. Once your system dries completely, it will be ready for some more preparations.
Cover your AC with an Air Conditioner Cover
This can be either a cover that's specifically made for air conditioners or just a tarp, but you're going to want to make sure it's strapped down tightly. A tarp and some elastic cords, some plywood, a brick, or anything heavy can be used pretty effectively to keep your AC system covered. This is essential to keep the snow, rain, and debris from settling on your AC and causing any issues.
Maintain Your System
Brush the snow, ice, and debris from the top of your covered AC unit. It's a generally good idea to check your system and make sure it's covered and clean before you leave town for the holidays. This is necessary because any bits of twigs, leaves, or debris can lead to animals nesting in or around your AC system. Hibernating critters can cause damage and all sorts of problems if neglected.
Generally, by following these three steps, you should be in great shape to keep your AC system from having any problems before the next time you need it. As with everything that's seasonal, it's never right to neglect your HVAC system until the moment you need it. By maintaining your air conditioner correctly, you reduce the risk of running into problems when you need it working next year.
For help storing your AC system, there's Hall's Heating, Air Conditioning & Refrigeration. Call the doctor of home comfort today!