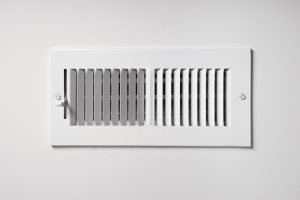 We once did a post on how problems with ductwork can mean a spike in winter heating bills. But it's not a problem that's limited to the winter and times when you need your heating system working. The standard central air conditioner that uses ductwork (which is the majority of systems) can suffer from major issues if there are breaks, gaps, and other leaks in the ducts of the ventilation system.
Why Ducts Go Bad
This sounds like a sinister episode title of a "True Life" crime show. But we think you should know why ductwork is susceptible to air leaks in the first place—and it's because it's easy to forget about the ducts entirely when they're hidden from sight. Duct damage can occur for a number of reasons:
Corrosion due to moisture. This is a serious issue in Louisiana, where high humidity is common and often leaves dampness inside metal ducts.
Not a pleasant thing to think about, but insects, rats and other animals can tear open ductwork easily.
High pressure in the ventilation system. One of the reasons we stress that you shouldn't block room vents is because high pressure in the ducts can cause them to spring leaks.
Poor initial installation. It's unfortunate, but many homes today have poorly designed and installed ducts prone to wearing down fast.
Why Bad Ducts Mean Bad Air Conditioning
You can probably imagine a number of ways that leaking ducts make life harder for a home's AC. Here are some of the things that will start going wrong:
AC won't be able to evenly cool the house. When air is escaping through duct leaks, less air ends up getting to some of the room vents. Areas in the house will experience higher temperatures than normal—and this is one of the major signs you have duct troubles.
Extra strain on AC's mechanical components. Up to 30% of the air moving through the ductwork attached to the AC can escape through air leaks. The air conditioner will have to work harder to make up for the loss. This increase in strain means more repairs and possibly an early replacement.
Direct damage to the components. Breaks in ducts allow dust and debris from places in the house like the attic and the region between walls to enter the ventilation system—and right into the AC cabinet. This is a fast track toward motors burning out and the evaporator coil freezing.
Plain ol' high bills. When the air conditioner is overworked, you'll end up paying more to run it.
The Duct Sealing Solution
No matter what you think is behind the problem above, call professionals to look into it. If our experts find that you have bad ductwork, we'll use duct sealing to solve the problem and restore your AC to peak function.
Whether you're looking for duct sealing or any other kind of air conditioning service in Bossier City, LA or the surrounding areas, you can reach us to arrange for the job.
Call the Doctor of Home Comfort: Hall's Heating, Air Conditioning & Refrigeration serves the Shreveport area.