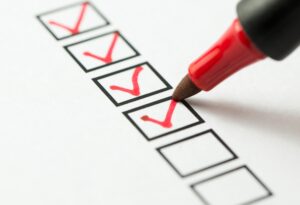 One of the most important aspects of commercial HVAC in Bossier City, LA is keeping things up to code. Between the state government, federal government, and our local municipality right here at home, there are a lot of things that need to be attended to. This isn't just a matter of paying more money or saving money. These codes can cause your business to be shut down if they are not followed. This is why it's so important, now more than ever, to invest in professional service performed by a team that works by the book.
We're just going to give you a little glimpse today at the importance of this kind of service. We'll talk about some aspects of your business and HVAC system that could be mishandled or faulty because your last professional wasn't as experienced as they should have been.
Heating and Cooling
The temperature might seem like a second thought when it comes to your building, but that's not the case when keeping things up to code. If your building is too hot during the summer or too cold during the winter, you could see employees, guests, customers, and clients all start reeling in discomfort from the effects. Sometimes this temperature disparity can become a legal issue if you've got employees who need to spend most of their day inside your building.
It's always generally a good idea to work with professionals who know exactly what temperature a building should be so that it's up to code in Bossier City. The more comfortable temperatures are, the less likely it is for a legal issue to cost you money and time, and the happier your clients and customers will be. It's really that simple.
Indoor Air Quality
This is an important point we'd like to address, mainly because it's one of those topics that easily gets overlooked by business and building owners. Indoor air quality is not just a bonus or an added service you can use for luxury purposes; it encompasses a lot of different areas from humidity to contaminant control. Many people who enter your building will have sensitive respiratory systems, compromised immune systems, and asthma, which means they need clean air to breathe.
If you thought this was just trying to make people feel better, you're poorly mistaken. There are specific standards for indoor air quality that business owners in our area must meet, and the state heavily enforces those standards. Do yourself and your business a favor and make sure your indoor air is clean, fresh, and breathable. We can take care of this for you.
Repairing Your System
Sometimes you might have the necessary equipment in your building, but it's faulty. This doesn't mean you can just slink by under the radar before someone breathes in a contaminant and gets hurt. Call our team to address your faulty indoor air quality, heating, or cooling system before it's too late. We even provide yearly maintenance to ensure your business' air is perfect throughout the entire year.
Hall's Heating, Air Conditioning & Refrigeration can help. Call the doctor of home comfort today.