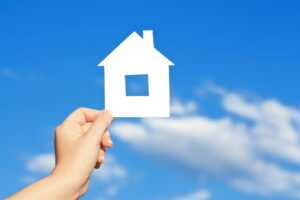 When you get home after a long day working, or perhaps after you've been to the grocery store during this pandemic, it feels good to take a deep breath of clean, fresh air. Air that's free of contaminants like germs, mold, and dust just feels better. Not every home feels like this, and we believe that's a shame.
It doesn't have to be this way for your home, or for many of the homes in our area. If you think dust and germs in the air are normal, then we'd like to prove you wrong today. Our team provides specialized indoor air quality services that aim to target the problems in your air and eliminate them at their source. Whether it's an air purifier in Bossier City, LA, or a dehumidifier to deal with the muggy summer air, our air quality solutions are unique in this field.
The Power of an Indoor Air Quality Machine
Part of offering these kinds of systems is being honest about the benefits they provide. We don't just offer air purifiers and air filtration systems to homeowners because they make the air feel better. They also increase system efficiency and lead to a better functioning home.
As the doctor of home comfort in the Bossier City area, it's our job to provide you with sensible solutions that can improve comfort, improve efficiency, and lower your month-to-month bills. And that's exactly what our specialized air quality services will do! Check them out:
Air duct cleaning. When contaminants like dust and pet dander settle in your ducts, they can be recycled throughout the HVAC system. This causes efficiency and home comfort to wane. We can clean your air ducts and leave things running smoother.
Air filtration systems. Wouldn't it be nice if your heater and air conditioner ran a lot better and used less energy? This can be possible with the inclusion of an air filtration system. These will also make your air feel less stuffy and more breathable.
Air purifiers. Air purifiers, like UV germicidal lights, eliminate viruses, bacteria, and mold spores. They also reduce odors in the air, so they keep your home fresh and clean!
Dehumidifiers. It's hard for an air conditioner to cool an entire home during our muggy summers. A dehumidifier can help you stay comfortable and ease the burden on your AC by removing the moisture in your home's air.
Insulation. Keep cooled air in your home during the summer by adding insulation to your walls and windows. This will make things easier for your air conditioner and heater, and you'll feel more comfortable at a lower price.
The Result
We could go on and on about our indoor air quality solutions. The truth is, they're all both beneficial to your health and the efficiency of your system. In a perfect world, we'd set you up with all of these systems and more. But in reality, you're going to have to decide what you'd like and call our team for help pinpointing the needs of your home.
Call the doctor of home comfort today. Hall's Heating, Air Conditioning & Refrigeration can help with your indoor air quality issues.