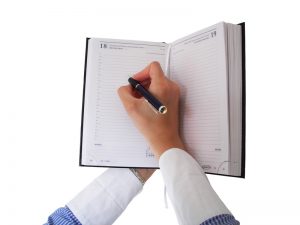 It's a warm, sometimes hot September we're experiencing this year. It may seem odd to bring up the topic of home heating—not to mention a bit uncomfortable even to think about—but hot weather shouldn't dissuade you from scheduling an important home heating service: regular professional maintenance.
In fact, warm weather is an ideal time to have this work done, because you won't need to have the heating system running! You can relax while the HVAC pros take care of inspecting and tuning-up your home heater.
Why Heating Maintenance in Fall Is Vital
People often ask if arranging for heating maintenance every fall is necessary. While there is no law on the books requiring you to have annual professional inspections and tune-ups for your heating system, every HVAC professional recommends it because they know the many benefits:
Keep the warranty current: For many heating systems, lack of maintenance will void the warranty. You don't want the warranty on your heater to lapse before its time, since this may leave you stuck with an expensive replacement in case of a manufacturer's defect.
Safe operation: Most homes in our area use natural gas furnaces for winter comfort. Any appliance running on natural gas should have an annual check-up to ensure it's working safely—and what must be done if it isn't. Even electric heaters need safety checks to avoid electrical fires.
Energy efficiency: A tune-up and cleaning for a home heater prevent it from losing efficiency and wasting money. You can expect your heater to maintain 95% of its energy efficiency rating through most of its service life when you keep up with routine maintenance.
Fewer repairs: Around 80% of the repairs a heater may need during its service life can be prevented with annual maintenance.
Prevent emergency breakdowns: You don't want to scramble to have repairs done for a busted heater in the middle of winter. Maintenance is the best way to see this sort of heating surprise doesn't occur.
The Heat Pump Situation
If you use a heat pump for home comfort, you probably scheduled maintenance for it in spring. (At least we hope you did!) However, a heat pump needs bi-annual service to care for it before the summer and winter. The amount of stress on your heat pump after an intense summer of keeping your house cool is enough to harm it when it changes over to taking care of keeping your home warm. Maintenance for the heat pump in the fall is just as important as maintenance for any standalone heating system such as a furnace.
Get Maintenance Started With Our Proactive Service Agreement
To schedule Bossier City, LA, HVAC maintenance for your residential heating system, sign up for our Proactive Service Agreement. We'll perform a 16-point inspection for your heating system and also provide you with other benefits: a 20% discount on all parts, a 5% discount on equipment, a discounted rate on diagnostics, and priority service when you need repairs.
Call the Doctor of Home Comfort: Hall's Heating, Air Conditioning & Refrigeration. We offer quality HVAC maintenance and other services.